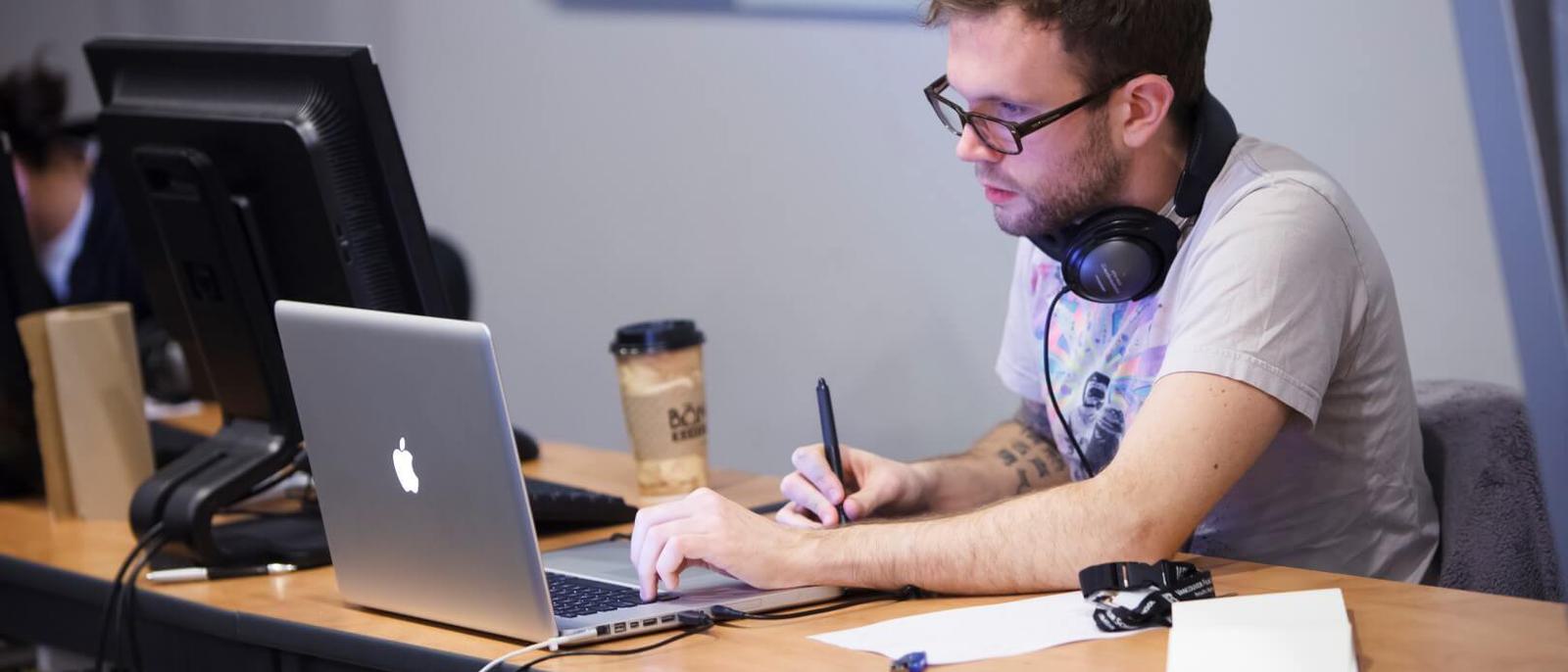 Looking for a trusted digital agency partner? We play well with others
Are you a graphic designer? A marketing guru? Perhaps you run an agency that needs specialists for a project or pitch?
We work with a number of freelancers and agencies just like you. Delivering a range of services alongside your own, we can help you deliver a total solution to your client as opposed to just part of it.
Our existing partners tell us they've been able to get involved in larger, more exciting projects which they wouldn't have got pitching alone and answering only part of the brief.
Some words from our existing partners:
"Right from the start I have always been impressed by Hallway's detailed knowledge on every digital challenge we throw at them. From server queries to bespoke applications they continue to pull it out of the bag one project after another. If our team have difficulty finding the right solution we can guarantee that Hallway will have the answer.
It's all top notch work too. The experience really shines through right down to code level, which makes a massive difference to reliability and support.
I'd love to recommend them to everyone but I want to keep them for myself!"
– Design agency, Bedfordshire
"Working with Hallway Studios allows us to offer things to our clients we cannot provide in-house and as Hallway are specialists in their field, we get to look great to our clients in the process. Matt is very conscientious, patient in his explanations of the techy stuff and clearly knows his craft very well.
We have recently finished a cross platform interactive sales tool for one of our newest clients and without the help of Matt and the Hallway team, that job would simply have gone elsewhere and we would not have supplied the rounded creative service that will have this new client coming back for more.
I can quite easily see us working closely with Hallway Studios in the foreseeable future."
– Graphic design freelancer, Bedfordshire
"Hallway Studios have allowed us to quickly and cheaply upskill our business offering without the need for expensive in-house solutions. Our communications have always been handled quickly and efficiently, and our lack of expertise has been dealt with patiently and explained in layman's terms - a quality that I've found often lacking in the technology sector. I would fully recommend their services to anyone."
– Marketing & design agency, London
"Hallway Studios were always quick to respond to any of our queries and were extremely helpful - especially to those who are not necessarily so technology savvy! Clients with websites built by Hallway Studios are always extremely pleased with the results and we would recommend them to other businesses."
– Marketing agency, London
"The incredible support and service we have received from Hallway Studios has resulted in us creating many successful client websites together. The value they add to the services that we offer is above and beyond the call of duty - always ready to help, always fast responses, advice always given, and they have never let us down with regards to website build or technical support. The team are great at explaining things in an understandable way, and if we are going down the wrong route they never fail to guide us back on track without it feeling like we have been railroaded.
It's rare to find a truly professional website development company that are as concerned with the legality of sites, as much as making them fast and effective and easy to maintain. I cannot recommend them enough.
A proper 'Ronseal' company!"
– Design and print agency, Hertfordshire
To get started, just call us on 020 3519 8585 or email us, and ask about the Partner Programme.