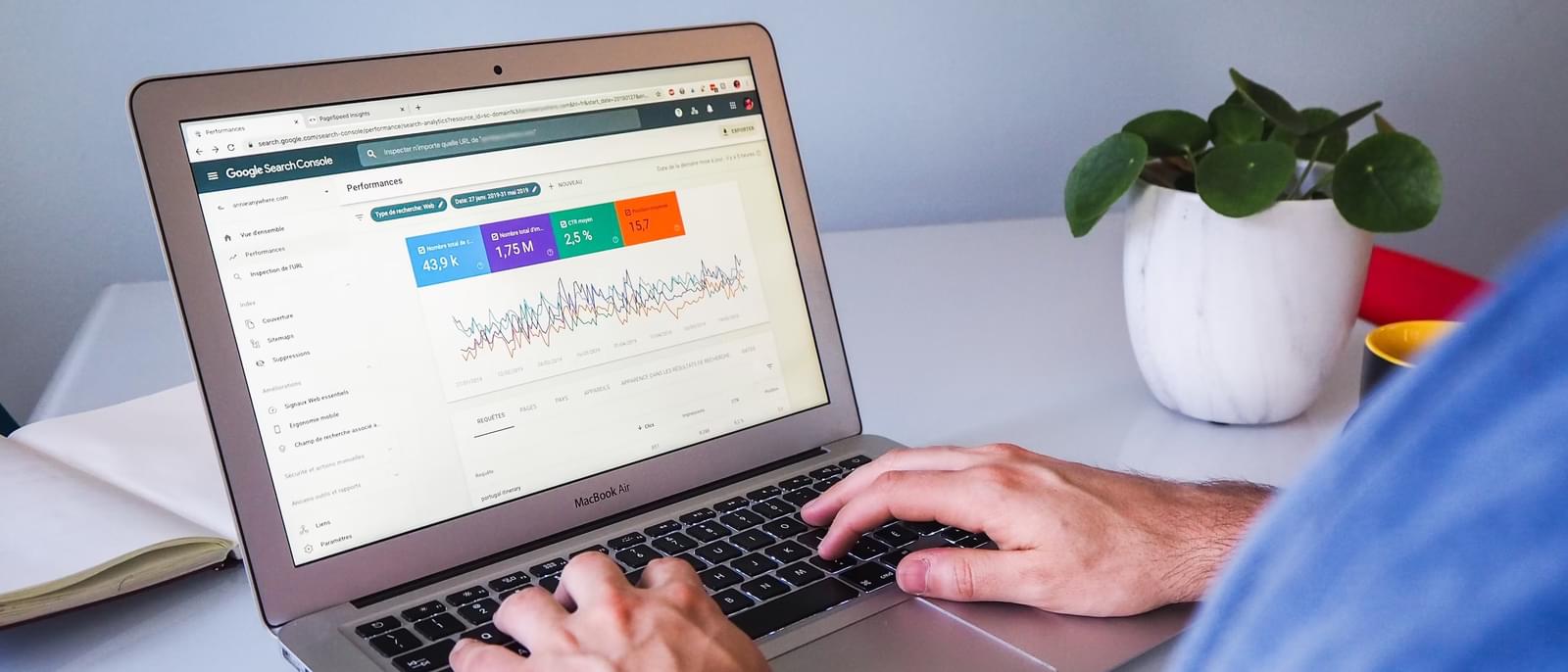 How to increase traffic to your website AND convert visits to sales
Step 1: Identify the traffic you need to get results
And when I say traffic, I don't mean any old traffic.
I mean relevant traffic from people interested in your offering, that are ready to buy, enquire or take a desirable action.
If your website sells places on training courses, then you'll be needing traffic from people looking for training courses. You aren't interested in visits from people looking to buy a car. Sure, those car-buyers might generate traffic to your website, but they aren't useful to you because you don't sell courses with 3.0-litre turbo engines in British racing green.
Getting 2,000 visits a month to your website? Not getting the results you want? It's pretty likely the traffic is irrelevant. You need to draw in traffic from visitors interested in your product or service.
50 relevant visits is far more valuable to you than 2,000 irrelevant visits.
Search Term Research
When you promote your website in the Search Engines, everything is based around search terms (or keywords). It's what your potential customer pipes into Google, Yahoo or Bing just before they get a list of results they'll be able to visit.
Before you promote your web page(s) in Search Engines, you need to know what to search terms you should be targetting. This means finding out what your potential customers are physically searching for, and how many searches were completed for those terms recently.
You then need to pick out the terms which are most suited to your needs:
Highly related to your products or services
Not too broad (one/two word searches are far too broad and won't result in a high conversion rate)
Reasonable search volume (a #1 position will afford you with roughly 45% of the total searches clicking through)
Competition (who is ranking highly for that search term? how strong is their position? can you compete?)
As you can see, there's a lot to consider! The task is made slightly easier by using some tools that help with collating data you need, such as Google Keyword Tool or WordTracker to name but a few.
Just like any market research, you'll need to review this research on a regular basis to make sure you're still targetting an active market.
Step 2: Increase qualified, relevant traffic to your site
Search Engine Optimisation (SEO) Campaign
Once you've identified the search terms you need to optimise for, these terms need to be placed in all the right parts of your website code and content so that the search engines can see your pages are relevant for these terms. Since this is all done on your website, it's called 'on-site optimisation'.
You'll need your researched search terms in your:
Meta Title
Meta Description
H1 tag
Paragraph tags
Image 'ALT' attributes
Page URL / web address
Link text on your own internal site links
All Greek to you? Hire a good web development company to get this done for you.
Since your competition can get up to the same level of 'on-site' optimisation, the other major ranking factor is the number of targeted, relevant, quality links pointing to your pages (and not just the home page).
Links essentially count as votes for your page(s), pushing up your ranking position for your targeted search phrases. So fairly obviously, you'd need to build links from other websites to your pages to attain high rankings.
Pros:
You don't have to pay per click
Rankings are long lasting (so long as you have more/better links than your competition)
Bigger market share (more people click on 'natural' results than on adverts)
Cons:
Getting links from other web pages can be difficult and time consuming
Search Engines take time to reflect ranking changes
Editing web page code can get complicated
Many companies hire agencies to manage this process and build the right types of links for them.
Pay-per-click Marketing (PPC)
It's still important to target the right search terms in PPC, as you don't want your advert showing up unless it's highly related to the search that a user has just performed. So you'll still need to do search term research to figure out effective terms to target.
So once you have your search terms sorted, it's a case of creating ads that work - each ad should be:
Unique (differentiate your ad from the competition)
Well written (consider hiring a copywriter to write compelling ads)
Eye-catching (words in your ad matching the search term are emboldened)
Highly related to the search term your potential customer has performed
Getting click-throughs on your ads from interested users is only half the battle. You still need to convert those clicks into enquiries. To do this, your landing pages (the page shown after clicking on an advert) MUST be specifically written for the advert that was clicked on. This usually means producing dedicated landing pages for each advert you run to maximise conversion rates.
For example, let's say your advert is shown when a search is performed for 'paediatric first aid training course'. Your ad might mention a £10 discount. When the user clicks on the ad, the page they end up on needs to be specifically about that paediatric training course, clearly showing the benefits, venue, price with discount and a big 'book now' button.
If you simply send them to your home page, the chances they'll convert into a sale are slim.
Pros:
Near-instant results (ads can be shown immediately)
Show your ads to users in a specific geographic location, down to city level

Cons:
You have to pay for every click, regardless whether or not you make a sale/conversion
Turn off the money and you instantly switch off your traffic
Much less people click on PPC ads than on natural/organic search results

Press Releases / PR
Online or offline, getting your name and website address in the press is going to bring you traffic. Consider writing press releases for PR websites, or local newspapers and magazines. Often looking for content, these publishers don't always charge for this.
Come up with an interesting story or article that involves your company, products or services in some way
Identify related PR websites and submit articles to them
Contact local press with your articles and get them published

If you're getting articles published online, make sure you get a link to your web page included.
Blogging
Creating content that your potential customers are interested in and want to read is a no-brainer. A blog will enable you to create and publish articles on your website which can then be found in search engines.

Don't write sales pitches
Don't copy content from other sites
Write useful, unique and relevant content
Make sure your blog is on your website and not hosted elsewhere (e.g. Blogger or Wordpress.com)
Ensure you have a way for readers to share the page with their friends (i.e on Facebook, Twitter or by E-mail)
Include an RSS feed so your readers can get updates automatically on your blog
Post links to your blog posts on your social media accounts and e-mail it out

Bonus side effect: Writing good articles will encourage other users to link to your website - improving your Search Engine ranking!
To make the best use of a blog, you need to look at writing at least 4 articles per month - but the more the better. Each article you create will increase your 'surface area' in search engines and therefore leads to increased monthly traffic potential with each post.
E-Mail Newsletters
Sometimes you'll get visitors to your website that are interested in your products or services but aren't quite ready to buy yet. But that doesn't mean they aren't going to buy from you in future!
Set up a form where your visitors can subscribe to your mailing list
Make sure you sell your mailing list's benefits (e.g. free tips, special offers and lots of useful info)
Ensure the sign up form is easily visible and prominent on your key pages
Have new subscribers automatically added to a professional e-mail campaign management system
Send e-mail to your mailing list no more than once a month (more than that and you'll see people unsubscribing)
Don't send unsolicited e-mail!
Step 3: Convert traffic / visits to sales or enquiries
Once your potential customer is on your page, you need to do your very best to ensure they take the action you want them to take, be that a purchase, enquiry or download of a brochure.
Your website should be professionally presented and come across as a credible business
The text on your pages should be clear, concise and contain lots of calls-to-action (e.g. 'Buy yellow widgets now') - we suggest hiring a good copywriter
Lay out objects on your pages in places where users are proven to look
Make sure your website is VERY easy to navigate
Pick a fast web hosting company to ensure your pages load quickly without delay
Try out different versions of your pages to see which perform better (A/B testing)
Interested in optimising your website? Check out our services, or call us today!